Automobile Engineering
---
About The Department

Automobile engineering is one of the specialized engineering disciplines, the concepts of which are required for the most of the engineers, as rightly reflected by curriculum framed by reputed universities all over the world. This department started with intake of 60 students in the academic year 2011-12 and started the Post graduate programme/M.Tech. in Automotive Engineering with an intake of 18 students in the academic year 2014-15.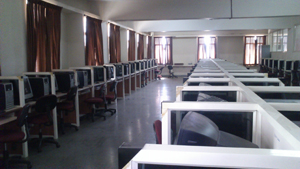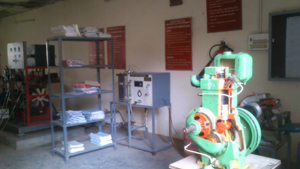 Modern technological developments covering Hybrid Vehicles, Electric vehicle, advances in engine development, FE simulation for Design validation for entire vehicle development etc.. have been part of studies in this field of engineering .
VISION
To establish the department as a renowned centre of excellence in the area of scientific education, research with industrial guidance and exploration of the latest advances in the rapidly changing field of Automobile Engineering.
MISSION
The Department will serve its students, industry and society by fulfilling the mission of learning, and engagement through the creation, dissemination and application of engineering methods
Encourage students to continuously challenge the existing methods in Automobile Engineering with an intention to align the students towards research.
Impart knowledge on practical aspects and professional standards relevant to the practice of Automobile Engineering in the many aspects of modern life where it plays a vital role.
PROGRAMME EDUCATIONAL OBJECTIVES (PEOs)
Graduates shall display technical knowledge in basic Mechanical and Automobile Engineering subject areas enabling them to find career opportunities in relevant government agencies, reputed private firms.
Graduates shall gain practical knowledge in the working of Automobile Systems, capable of working on indigenous projects, ventures related to automotive discipline.
Graduates shall be well versed with the academic learning material of the course syllabus and ready to take up further learning through higher education and scientific research.
Graduates shall be well equipped with the requirements of the current industries to obtain job opportunities in Mechanical and Automotive sectors in the design, Manufacturing, Analysis domains.
PROGRAM SPECIFIC OUTCOMES (PSO)

PSO1. Graduate will demonstrate the knowledge to design, develop, implement and use same into various domains to identify cause and hence provide solutions in the automotive field.
PSO2. Graduate to work in interdisciplinary environment to design systems with the future emission norms and safety standards in automobile sector.
PSO3. Graduate will be able to pursue of lifelong learning and professional development to face the challenging and emerging needs of our society.