Civil Engineering
---
About the Department
The department of Civil Engineering was established in the year 2008, with the objective of creating responsible Engineering professionals. The department has a four year full time BE program and a two year M.Tech (Structural Engineering) program with an annual intake of 60 and 18 respectively. These courses are imparted with deep theoretical and practical learning, for the perfect blend of techno managerial skills and hands-on activities.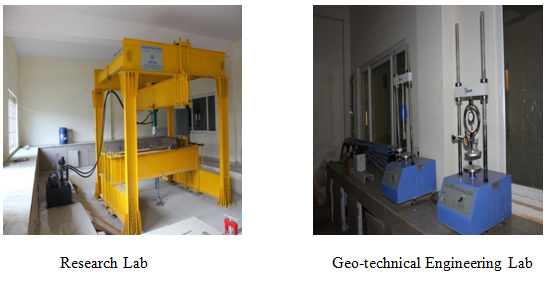 The Department is actively involved in R&D work and offers consultancy services. Students are encouraged to participate in extra-curricular and co-curricular activities. Industry interaction are organized and coordinating frequent industrial visits, Expert Lectures, Seminars are conducted.

VISION
To impart very high quality education to the students to make them do innovative sustainable engineering relevant to industry and people at large.


MISSION
To emphasize on basics of engineering as well as their applications relevant to the industry.
To serve the society with due consideration of economy, ecology and ethical issues of nation.
To sensitize the students and faculty to take up research and consultancy to be on par with international standards.
PROGRAMME EDUCATIONAL OBJECTIVES (PEOs)
PEO 1: Apply fundamental concepts of Civil Engineering in developing economically viable and sustainable sound solutions.
PEO 2: To work collaboratively on multidisciplinary problems.
PEO 3:To achieve their professional aims keeping good ethics.

PROGRAM SPECIFIC OUTCOMES (PSOs)
To apply technical skills and modern engineering tools for Civil Engineering day to day practice.
To participate in critical thinking and problem solving of Civil Engineering field that requires analytical and design requirements.
To pursue of lifelong learning and professional development to face the challenging and emerging needs of our society.
Icon of the department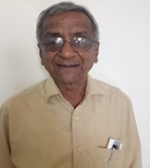 Dr.B.K.Raghuprasad, Formor IISc Prof, is working in civil Department since 2011 and has 30 years teaching and research experience. He has also guided 27 Phd & 8Msc and published more than 200 research papers in national and international journals. He is mentoring faculties and students of undergraduate/postgraduates/research scholars